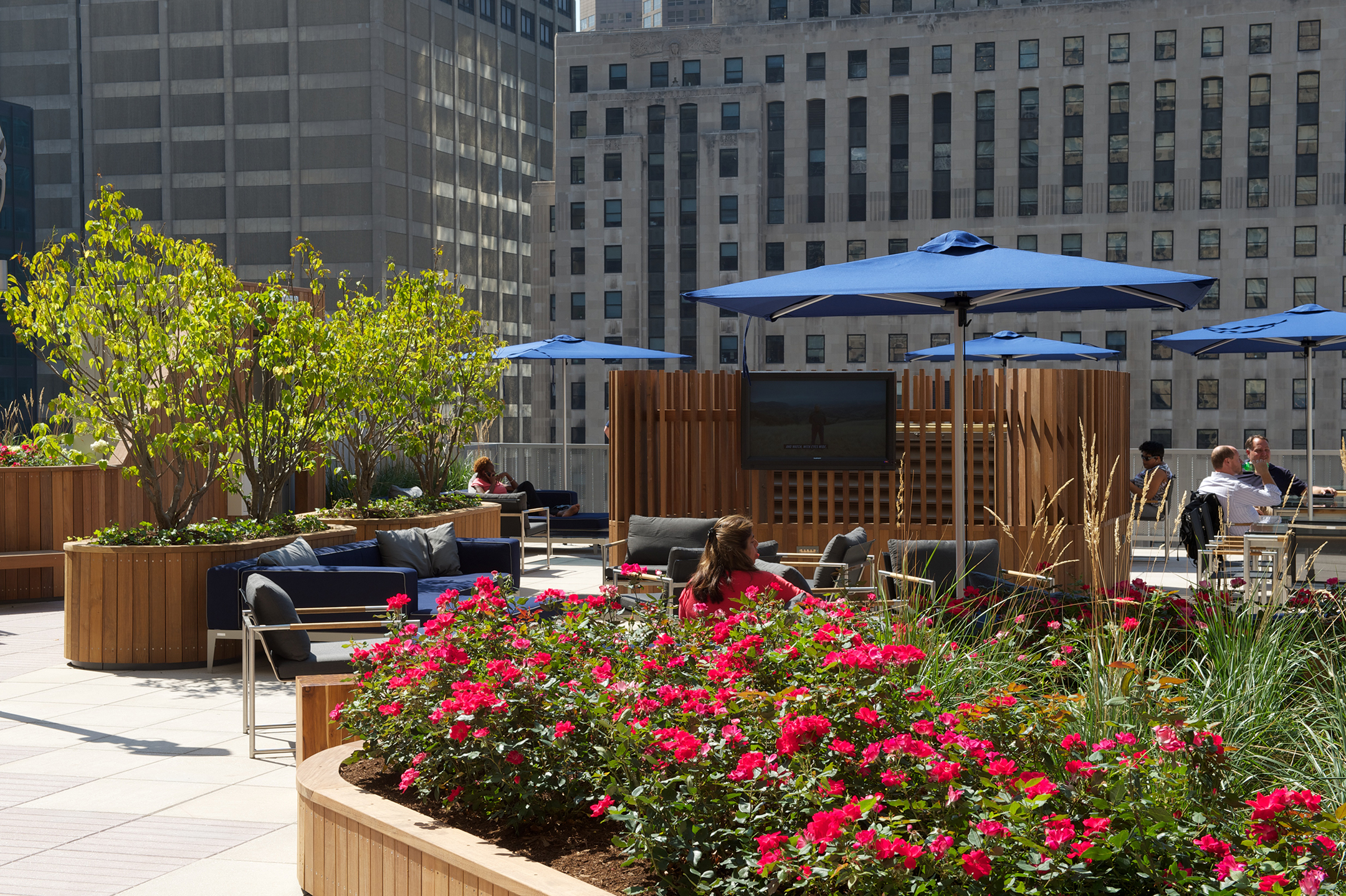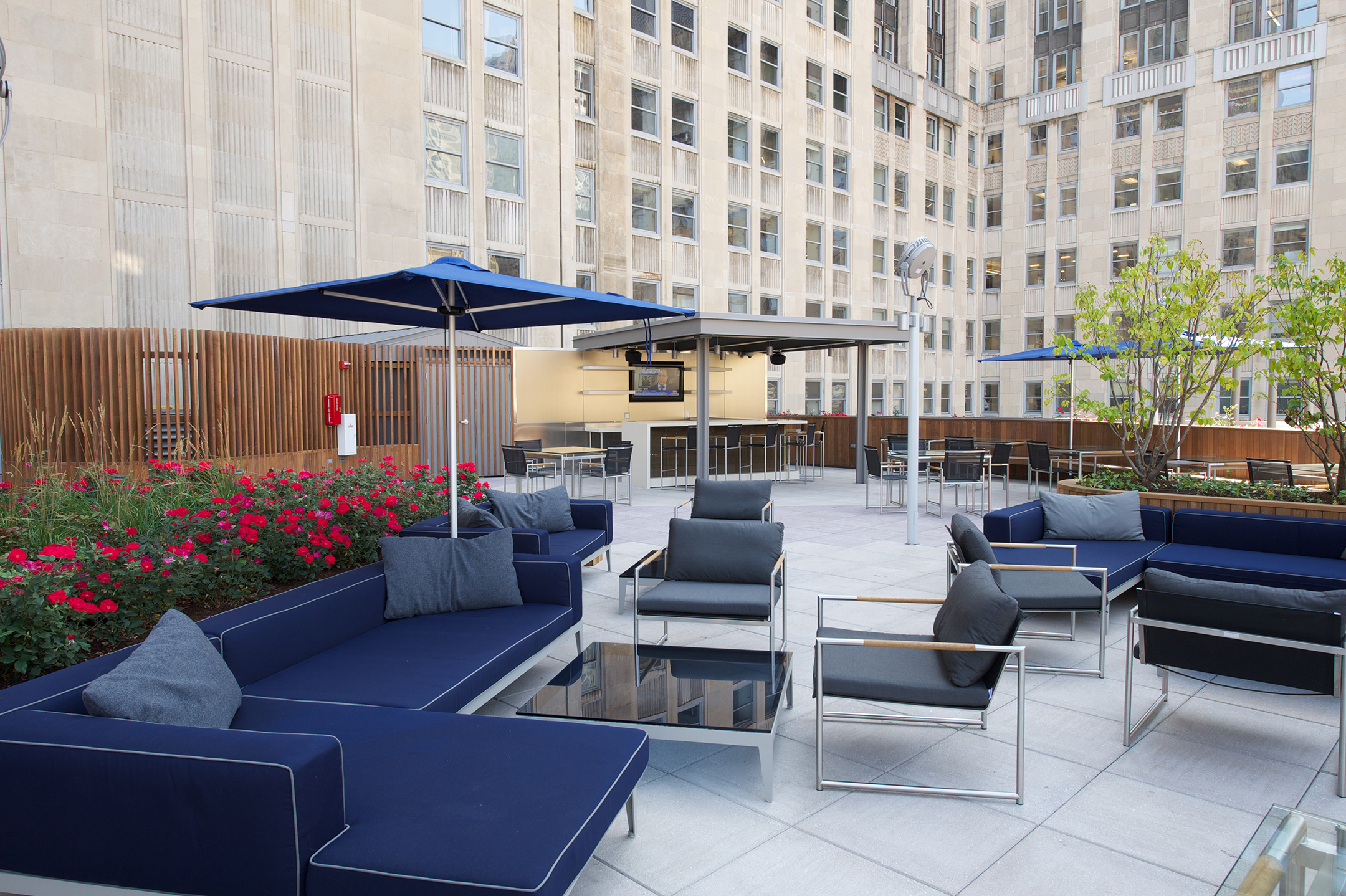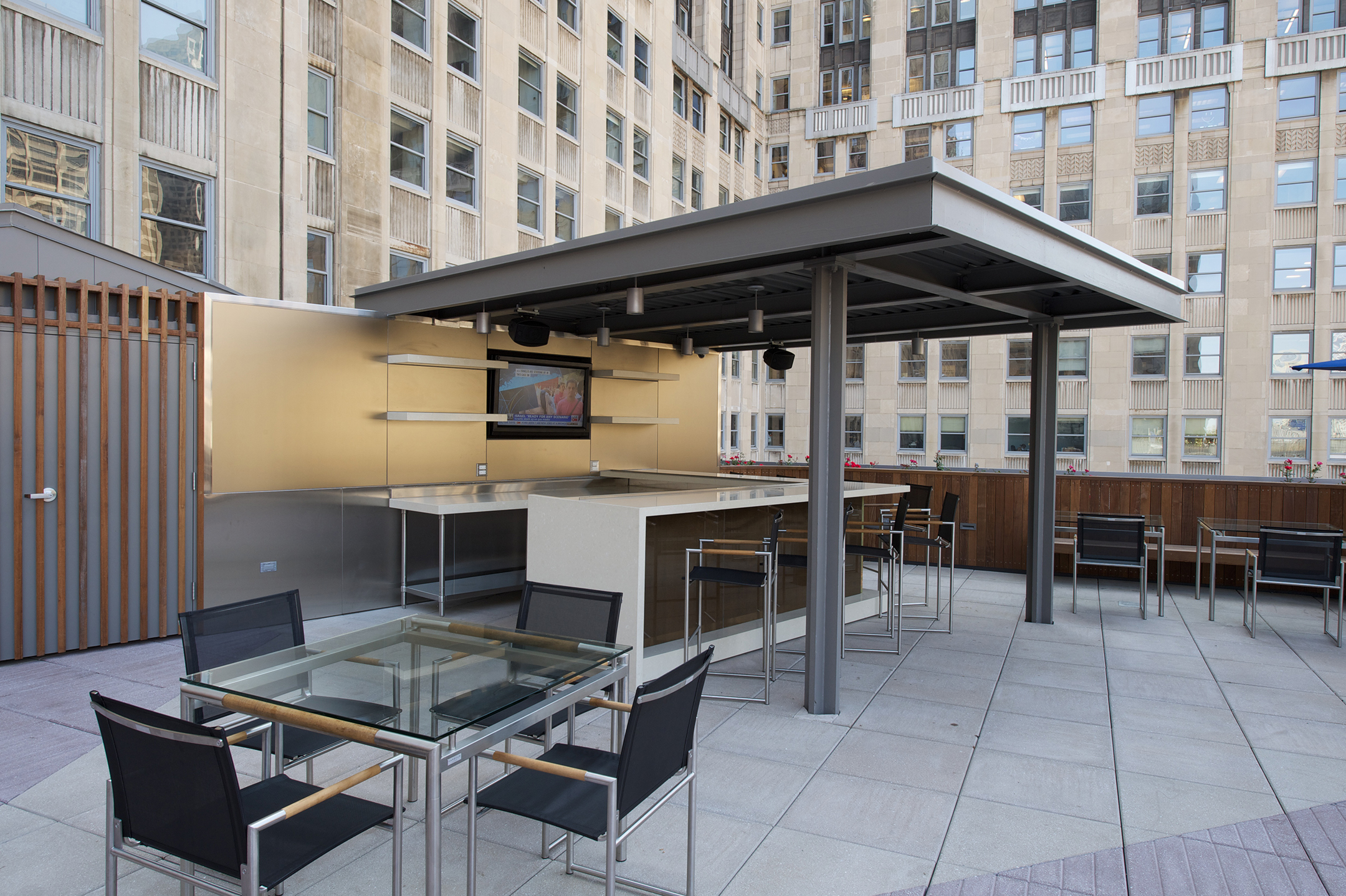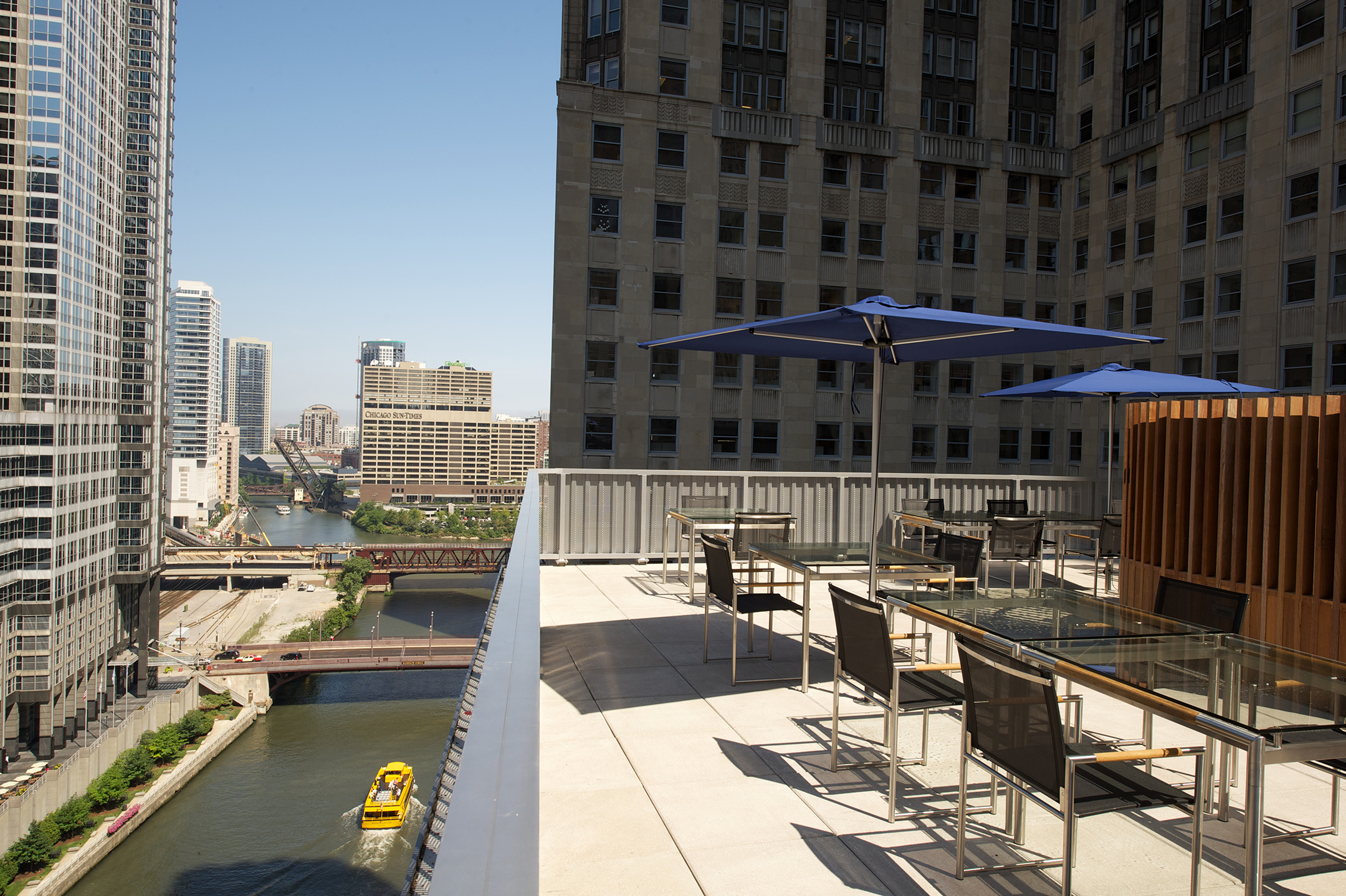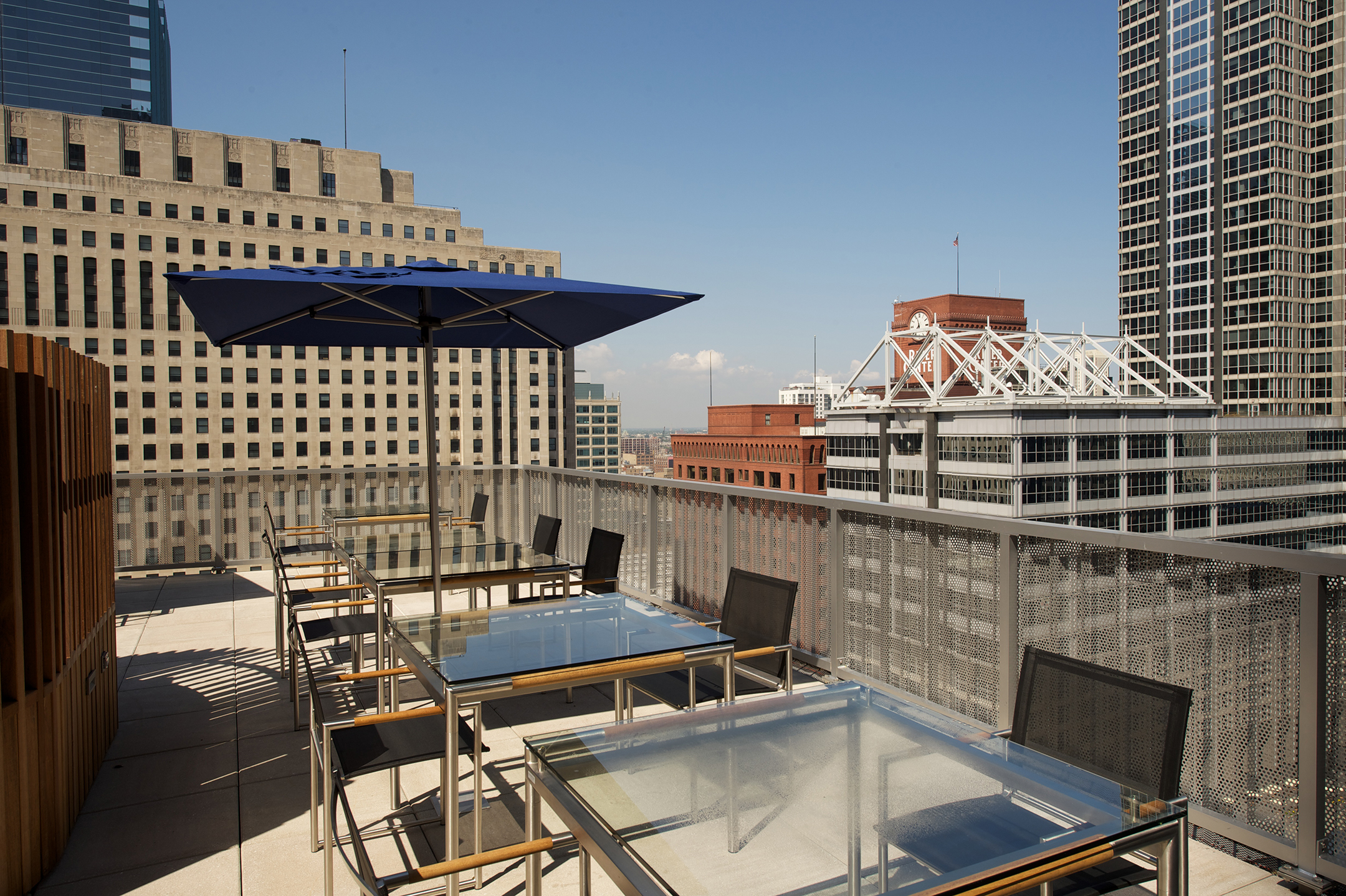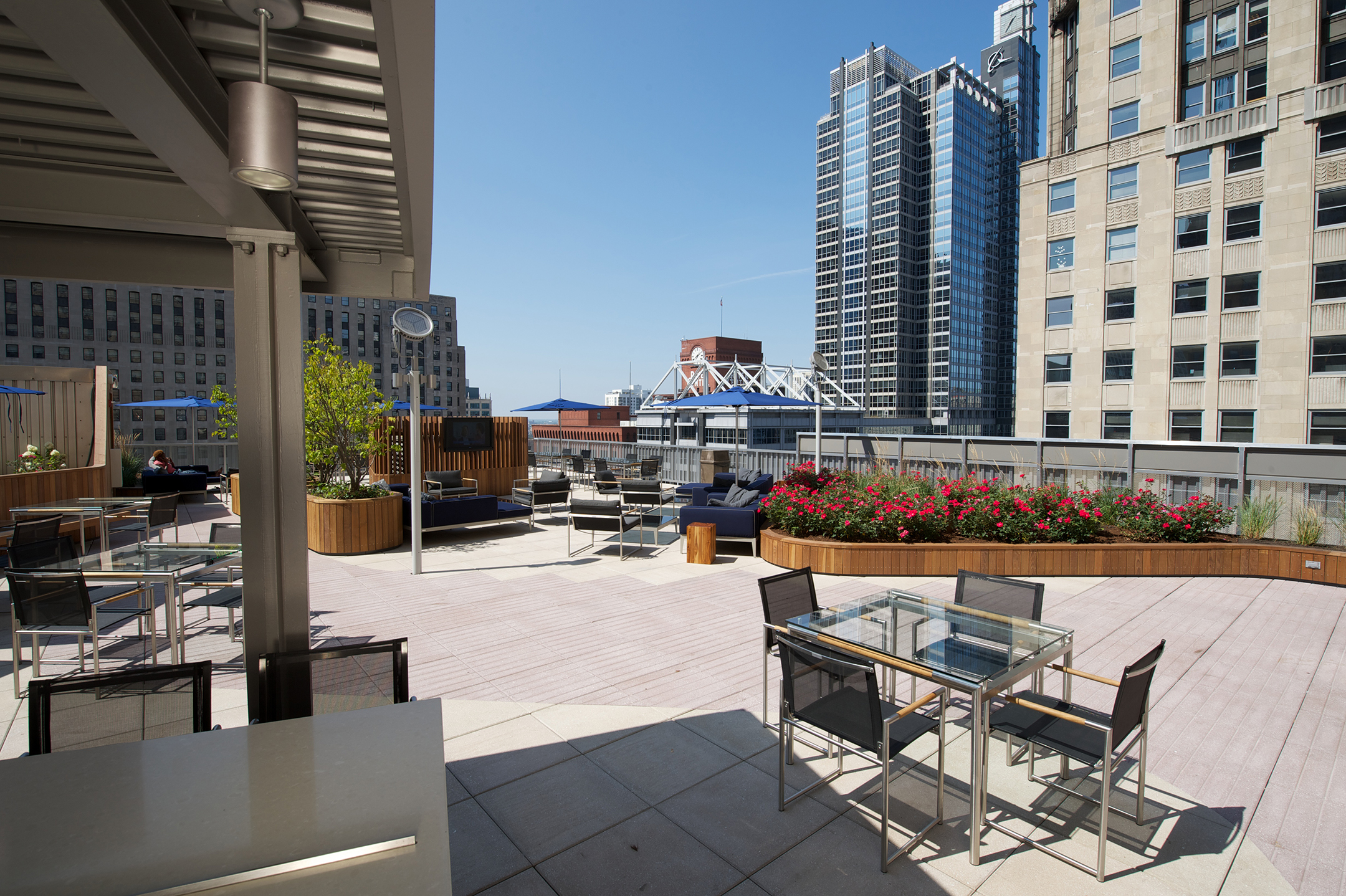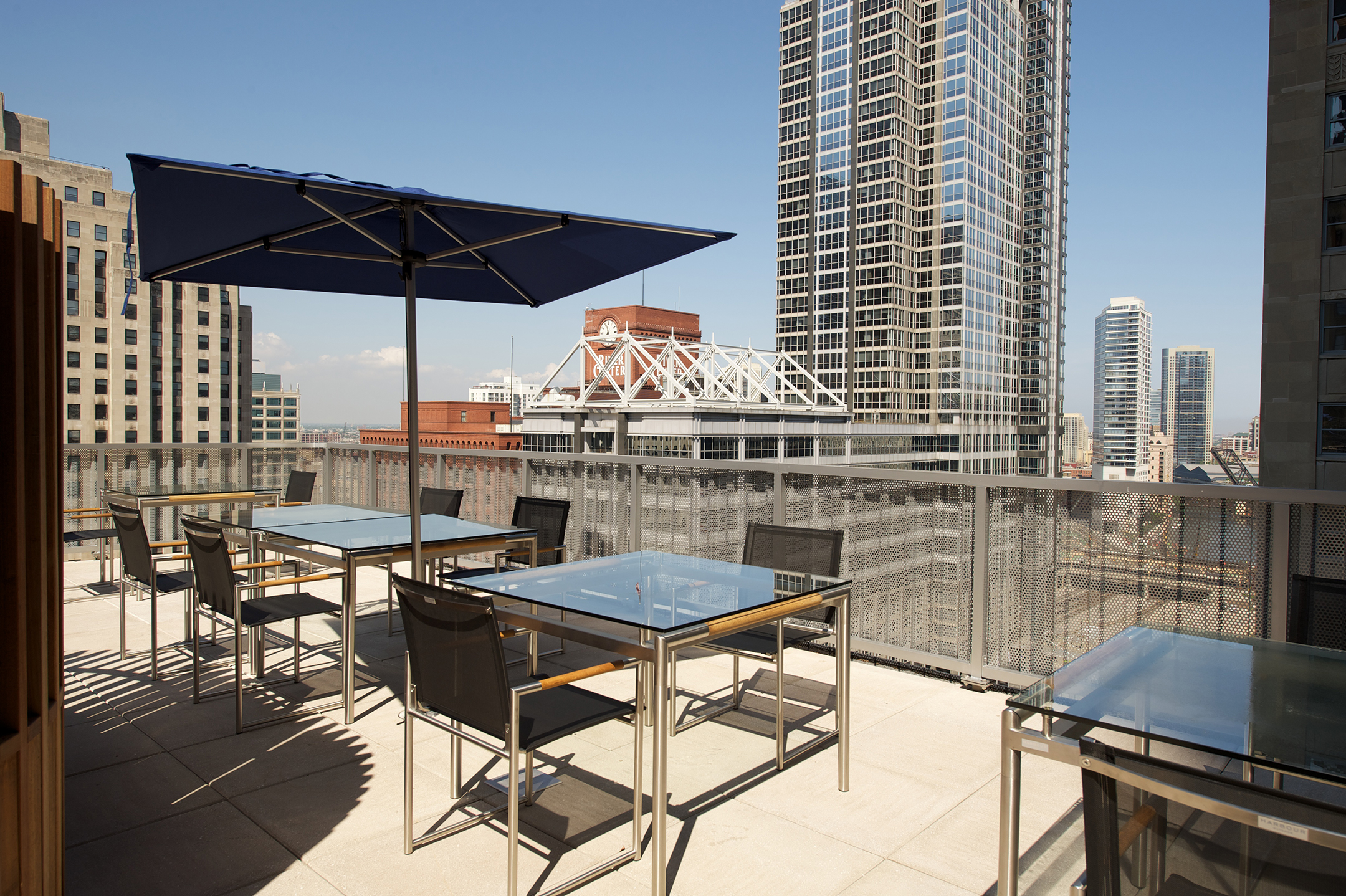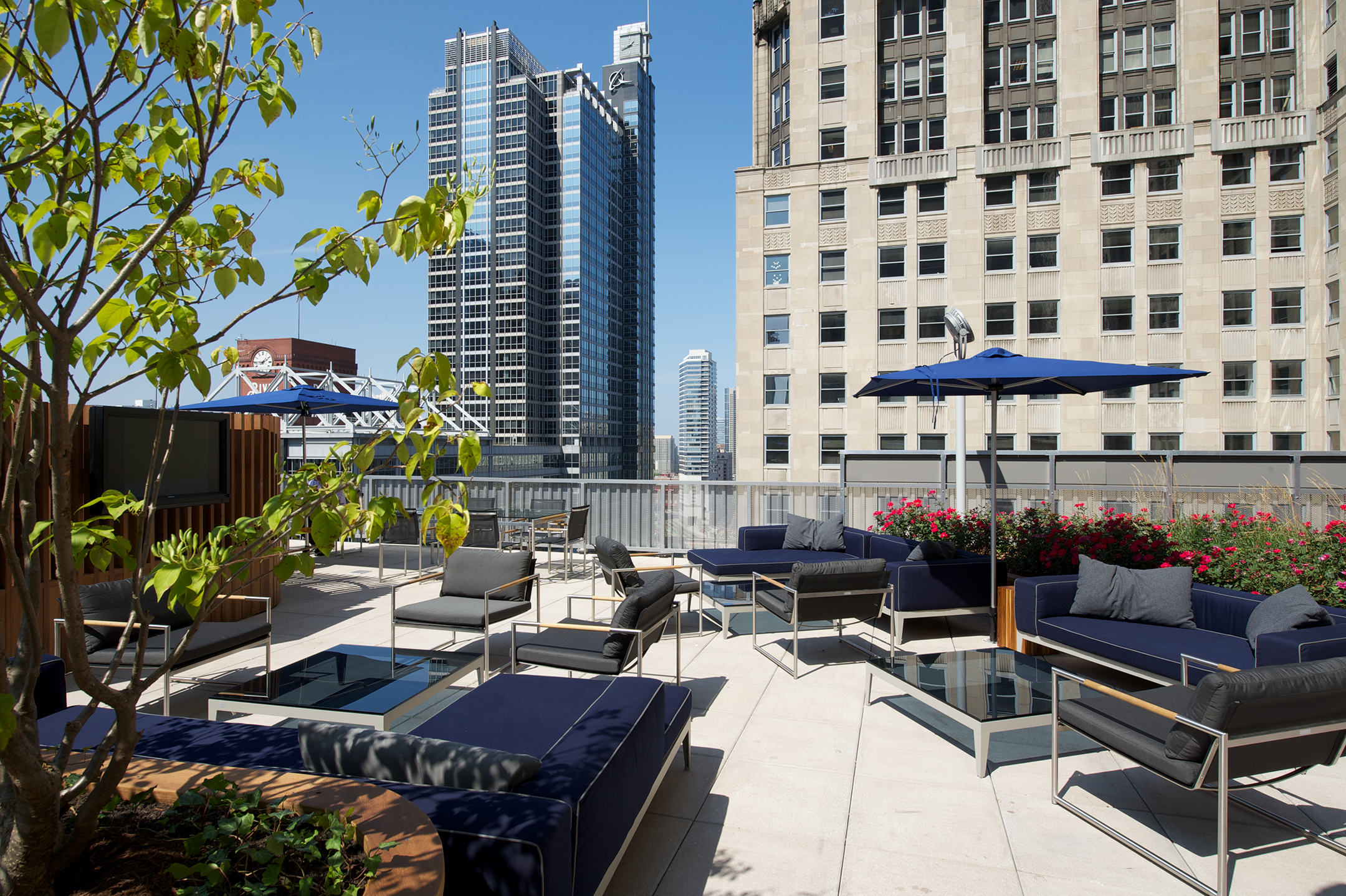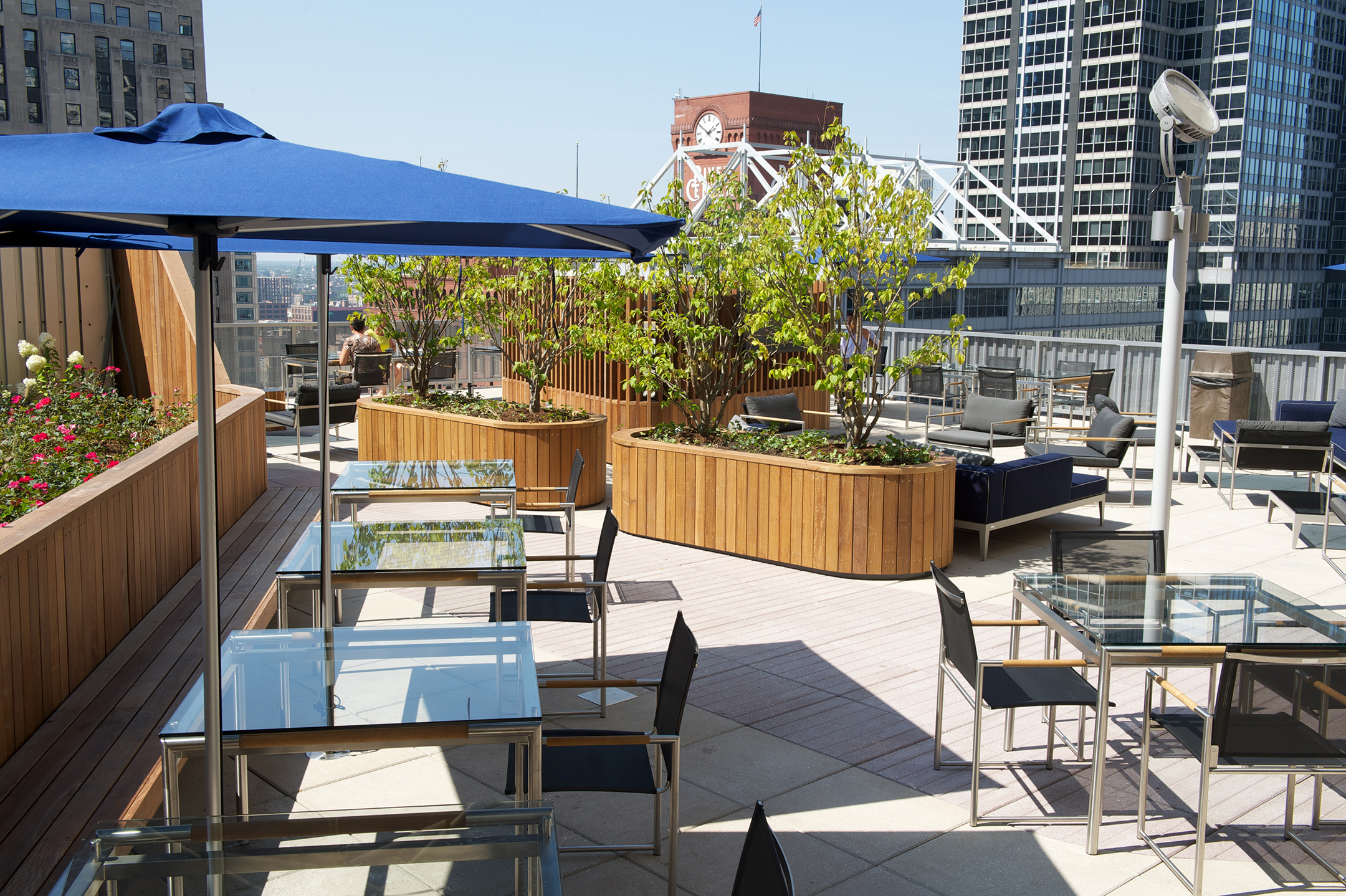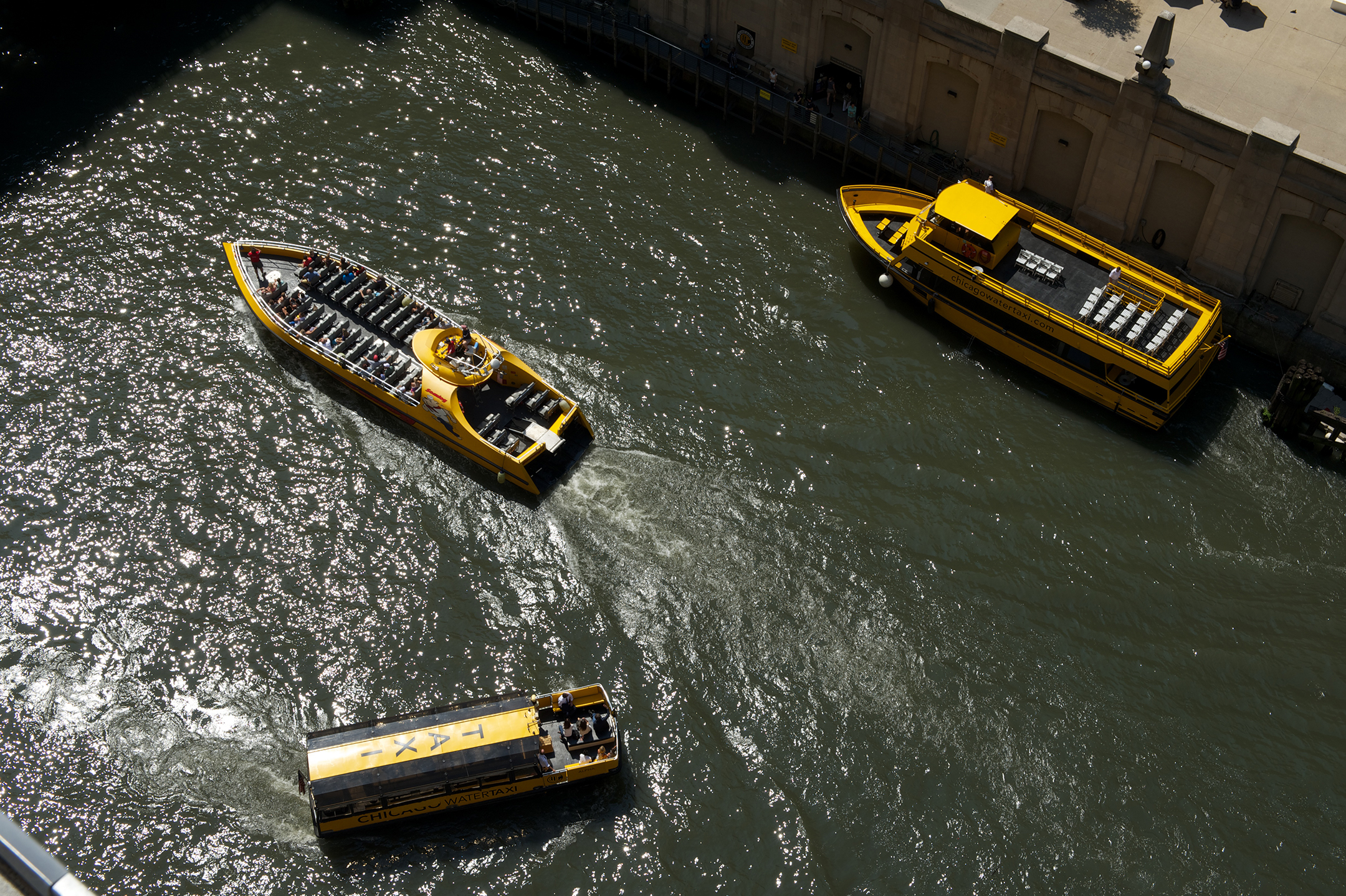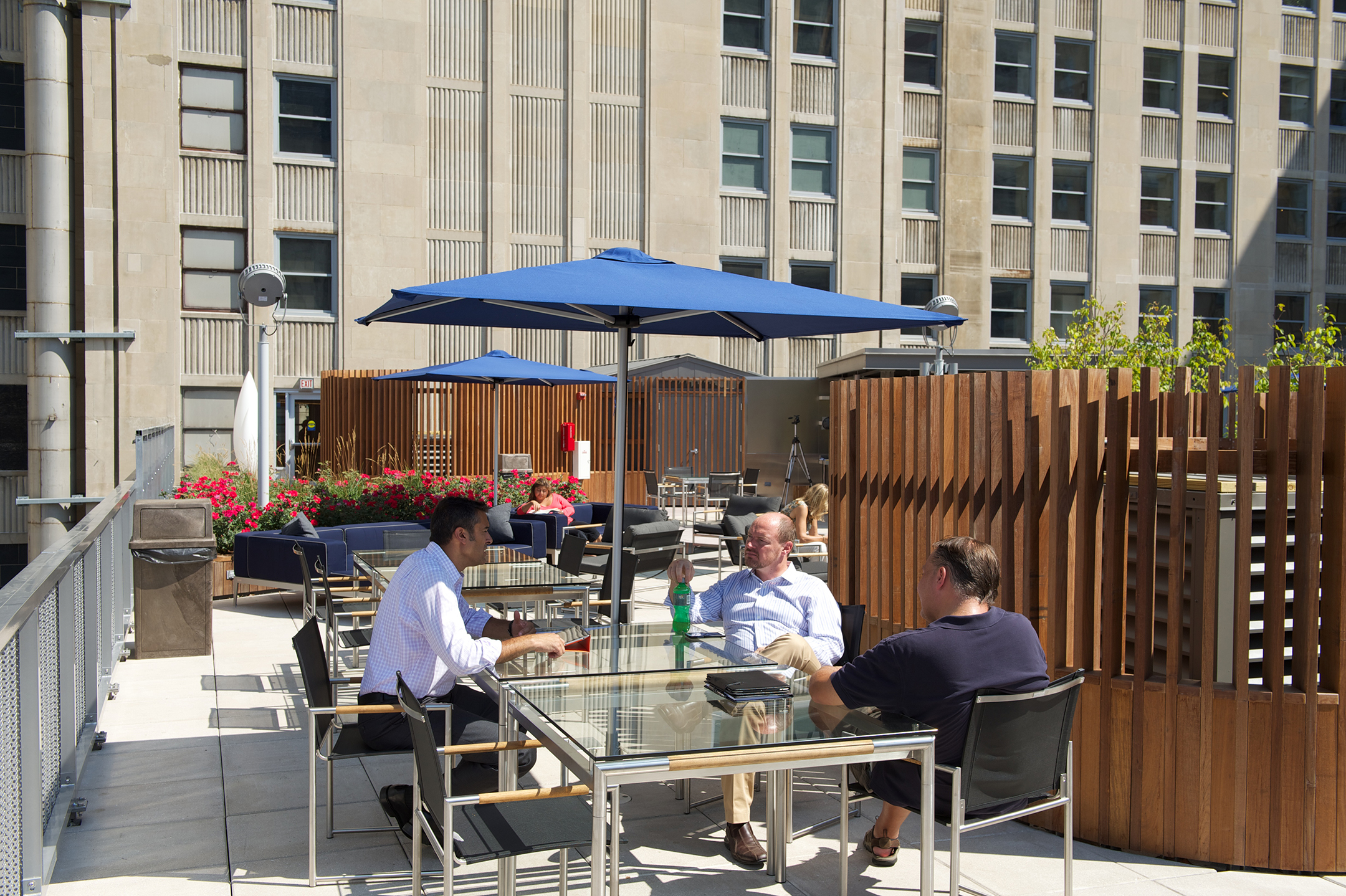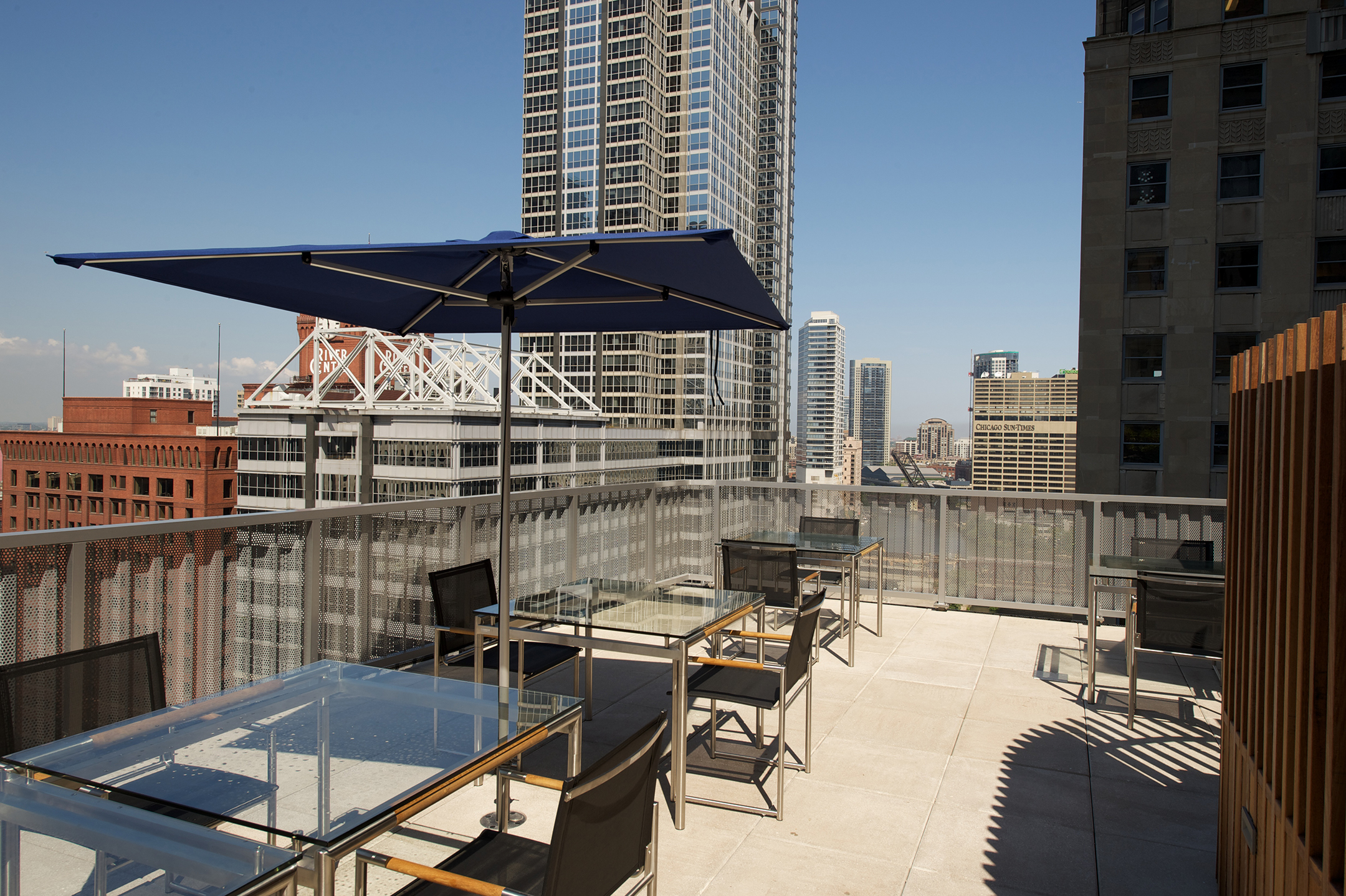 Civic Opera Building, Rooftop Deck, Chicago IL
---
The Civic Opera Building ("COB"), a stunning landmark property located at 20 North Wacker Drive in Chicago, is a 915,000 square foot skyscraper situated in the heart of the Central Business District and positioned at the crossroads of the most sought after commercial intersection in the region.
Featuring an ornate and finely detailed art deco design, the COB occupies an entire city block and is home to the world-renowned Lyric Opera House. A historically significant edifice, COB is positioned along the east bank of the Chicago River and boasts unobstructed river and city views from nearly all of its 44 floors.
The Civic Opera Building was built in 1929 and was designed by the world-renowned Chicago Architecture firm Graham, Anderson, Probst & White. It was fully restored in 1996 and continues to be one of Chicago's most distinguished and notable landmarks.
The rooftop is design by Daniel Ostfeld with the collaboration of Perkins+Will Architects in Chicago for its construction finished in 2013. The 15th floor rooftop is 4,000 square feet and one of the most elaborate rooftop decks in the city, providing unbelievable views of the Chicago River and the city skyline.
The amenities include an outdoor bar and grill with dining tables, outdoors televisions, diverse lounge areas along the design to appreciate the views and spaces. Daniel achieves stunning areas utilizing beautiful plantings and flowers to enhance the experience of the space.